Pilas IMEDION Recomendadas por la revista Gadget

El fabricante americano acaba de presentar una completa gama de pilas recagables que incorporan la tengologíaLSD (Low Self Discharge). Esto significa que una vez cargada, una pila IMEDION puede estar disponible a un 85% de su capacidad al cabo de un año.
FUENTE:  Revista Gadget Enero 2012, 1º37

Pilas IMEDION 2100mAh en 1er lugar de la comparativa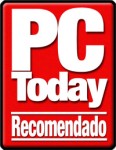 "Powerex se alza como justa ganadora de esta comparativa con un producto de alto rendimiento y precio adecuado. Lo más destacable, sin duda es que, aunque tarda varios ciclos de descarga en alcanzar su capacidad máxima, cuando lo hacen llegan incluso a mejorar los datos que recogen sus especificaciones. Además al venir pre-cargadas ya en el primer ciclo ofrecen una capacidad notable.»
FUENTE: PCToday Mayo 2008, Nº198 ver comparativa
Las pilas Powerex AA 2700 mAh elegida como la mejor del año 2006
"The 2006 TOP AA Rechargeable Battery Editors Choice Award goes to the Maha Powerex 2700 mAh AA NiMH Battery . This battery gave the best performance in all our tests. It delivered 100% + Actual Tested Capacity and its self discharge rate was par with the best. "
FUENTE: www.rechargeable-battery-review.com
ephotozine
9 sobre 10 en todos los apartados para el cargador MH-C9000

"Although battery chargers are rarely something to get too excited about, I enjoyed using the Maha C-9000….. …This alone is worth every penny in my opinion.
FUENTE:  www.ephotozine.com
El cargador MH-C800S recibe la calificación de MUY RECOMENDABLE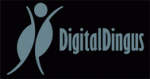 Definitely put the MH-C800S on your list of affordable chargers. Maha has done a great job of offering their top of the line product in an affordable package"
FUENTE:  www.digitaldingus.com
5 de 5 puntos para el cargador MH-C204W

"Thanks to the advancements that Maha has made, the C-204W has finally taken over the top spot as the charger I most prefer for routine use."
FUENTE: www.imaging-resource.com
Las pilas POWEREX AA 2700 entre los 30 productos del año 2007

"Maha's PowerEx AA 2700 mAh rechargeable batteries make my list because of their long life. Built to deliver maximum run time in power-demanding devices, the increased capacity doesn't reduce the number of times you can charge the batteries."
FUENTE:  www.pcphotomag.com
El cargador MH-C808M recibe la calificación de MUY RECOMENDABLE en el review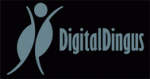 Maha has once again raised the bar on chargers, and I am very excited about their new ventures into creating the ultimate charger."
FUENTE:  www.digitaldingus.com
El cargador MH-C9000 recibe la calificación de MUY RECOMENDABLE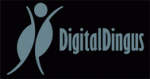 "Now you can finally be a productive power manager of your electronics components because the MH-C9000 gives you the dynamics no other charger can provide."
FUENTE:  www.digitaldingus.com
MH-C9000, el mejor cargador del mercado en este segmento en el review
"So if you're interested in saving money, reducing toxic waste, conserving natural resources and being a smart consumer, check out the MH-C9000 WizardOne charger and get some Powerex NiMH batteries to go with it. You can't go wrong with this combination of outstanding technology and safety features."
FUENTE: www.naturalnews.com